My music celebrates life and love while reflecting the times we are in. As the great Nina Simone stated so eloquently-that is an artist's duty. The bulk of my work explores how we may practice cultivating love, empathy, hope & social justice. It is often said that music is the universal language, that it can help stimulate change.
I believe that music & art give us a "backdoor" way around a person's intellect and can meet them more at the heart level, which is where deeper connections and "aha" moments can occur. 
The arts can help open us up to new ways of thinking and I aim for my music to inspire people to ask themselves deeper & more challenging questions that may help them find ways to "be the change" they/we seek. I have used writing songs, poems and stories as a way to process my feelings & the world around me since I was a child & have continued that in my songwriting career. 
Art also allows us to tell our stories, and that can be healing & restorative.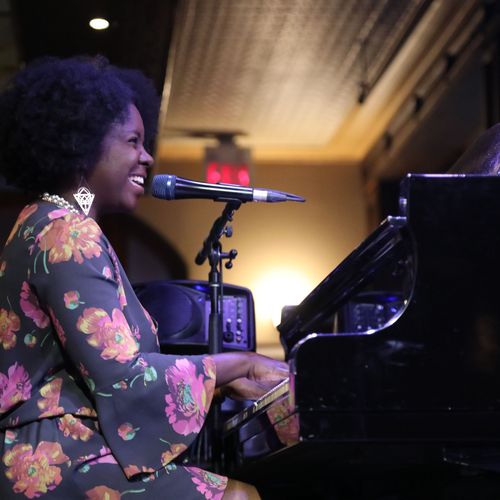 Leave an appreciation tip :)
If my music & message connect with you, feel free to leave a donation to help me keep doing what I do. xo (Photo: Sara Geidlinger)
Enter the amount you wish to donate
Joni NehRita live @ Registry Theatre